NY Speech Coach / Public Speaking Coach
Leadership Trainer
Leadership training requires keen insights into relationship building, motivation, decisiveness, interpersonal skills, and effect public speaking. Knowing your message is not the same as showing your message. Your voice, your appearance, and your presence should command the room and persuade at the highest level.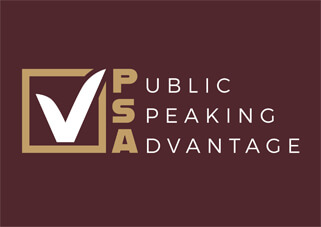 Presentation Consultant
Most presentations are heavy on the content but lack a strong sense of direction. Effective body language and stagecraft, along with mitigating public speaking anxiety, are top presenter's priorities and top presentation skills
Speech Writer / Author
Effective speech writing requires knowing how to leverage human listening behaviors. Messages that truly resonate follow a fairly predictable structure. You have to recognize how we all hear and process in a public speaking setting. The golden words are there, you just have to learn how to discover them.
About Paul  
I'm Paul Geiger, founder of Public Speaking Advantage. I specialize in effective business communication. In my 11+ years as a NYC speech coach, I have discovered the techniques that help businesspeople navigate many difficult communication scenarios. Public Speaking Advantage applies the science of human listening behaviors to stress-test your company's internal and external messaging.
I have consulted with: Viacom, Google, Citi, Twitter, Bloomberg, NBC News, and Nasdaq and trained over 3000 executives. An international Architectural Firm recently called on me to help them land a multi-million dollar project in NYC and a second huge parks project in Australia. I made sure their presentations were authentic and persuasive. That's how you win big business!
Management communications, sales interactions, and media opportunities should all resonate a sense of commitment to your brand and culture. Avoid the trial and error that most companies simply can't afford.
My latest book, Better Business Speech: Techniques, Tricks, and Shortcuts For Public Speaking at Work incorporates my unique journey and perspectives as a media consultant, live event host, comedy writer, and executive coach.
I have also enjoyed a parallel career as a voice artist and as a performer. My radio and television voiceover clients include Mazda, Capital One and Mercedes Benz. My live and on camera performances have promoted such companies as Oracle, Coldwell Banker and Bacardi International. I am a regular contributor to the Forbes Coaches Council.




WHAT PEOPLE SAY ABOUT PAUL'S WORK
"Working in the financial industry, it is essential to be able to communicate in a clear and precise manner in order to grow into senior leadership roles. Paul Geiger taught me how to make small adjustments that really improved my communication skills. It has had a positive impact on the people around me."
"Sessions with Paul Geiger give me the practical tools and confidence that make me feel ready and prepared before a speaking engagement. I especially appreciate his guidance around making my gestures resonate and using space in the most useful way. I'm grateful to have Paul and Public Speaking Advantage as a trusted resource!"
"I present in executive and senior management meetings on a weekly basis and I'm often asked to public speak without much notice in various settings. Although I have read many books on public speaking and watched hours of TED videos, I just didn't feel I was in full control. A month after working with Paul, an executive told me "looks like you are fitting in very nicely here, perhaps we should start inviting you to some of the board meetings".
It
'

s Time To Raise Your VQ – Your Virtual Intelligence

At the beginning of our shared shut-in status, everything was forgivable. It was a given that none of us were prepared for the sudden shift. But now that things have settled just slightly, one aspect of the new normal is starting to become apparent. Your presentation in a virtual space is your crucial first impression.
Really good speakers are wonderful to listen to. However, being intimidated by their ability can make it very difficult to interact with them. You begin by comparing your voice to theirs and to the voices of other people in the room. You notice and begin to admire the...
Being an American citizen is easy if you were born here. For immigrants looking to become American citizens, it's anything but. Each individual is required to memorize the answers to 100 questions for the history and government exam. Some of them are easy, especially...