The Simple Process That Helped 421 Students Increase Their Interview Success By 74%
Even If They Didn't Have Work Experience, a Perfect GPA, or Public Speaking Skills!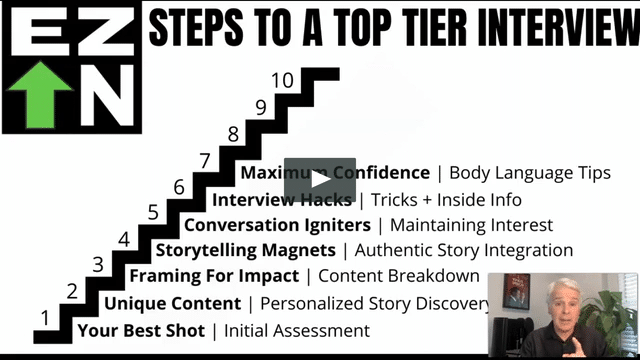 Here

'

s What You're Going to Learn… For Free!
My Top 3 "No Fail" Answers that hook the interviewers in the first 90 seconds and make YOU their top pick. 
Proven Storytelling Techniques that put you in the top 2% every time. Interviewers choose these over GPA in getting YOU to the next round. 
Secret Offline Job Offers that happen everyday. You need to know where to look and how to get in through the back door. 
My Favorite Video Interview Hacks that 98% of candidates are unaware of. It's an unfair advantage. Take it!