Deal With the Fear & Be More Clear
Your App For Speaking Confidence
Paul Geiger | NYC Speaking Coach
The No Sweat Speaker is your pocket public speaking coach. Speaking in front of people is never easy, but it is the perfect time to make great impressions. Learn to deal with the fear and be more clear, on your time – anytime!
No Sweat Speaking Plan combines tips, tricks, and shortcuts to make you a more confident speaker. The "try and see approach" just takes too much time.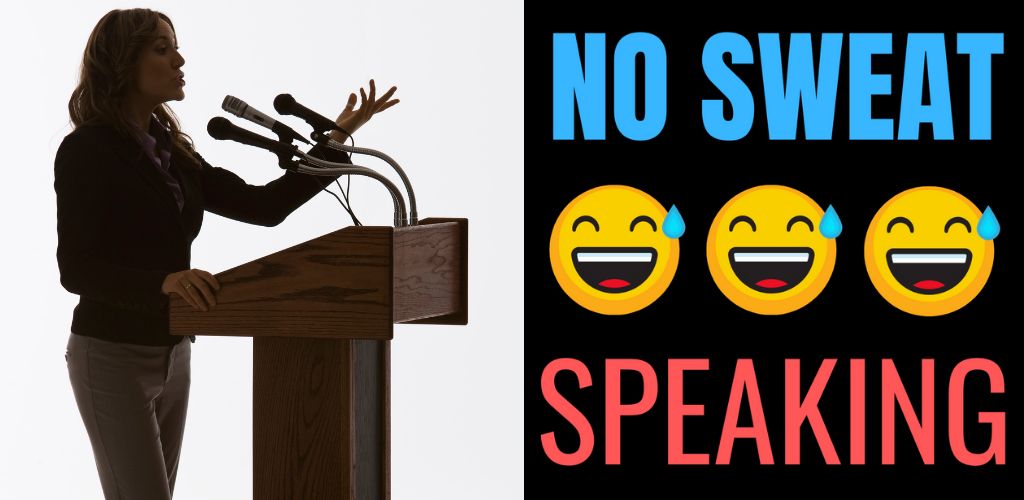 Recognizing the public speaking tools you already possess is step #1.
No Sweat Speaking will teach you to 
Mitigate Speaking Anxiety | Prepare With Ease | Remove Bad Habits 
Improve Tone | Increase Projection | Slow Down Your Pace 
Gesture With Impact | Polish Your Storytelling
Accessing those tools is the more difficult step #2. The consistent practice of these public speaking exercises will help you stand out at
 Meetings | Presentations | Networking Events
Sales Calls | Job Interviews | Virtual Events
 This is the perfect training for those moments when all eyes are on you. Train to speak with confidence in any public speaking situation.